The Top Rated Books of 2023
Reading can provide a relaxing circumstance while under stress. Whenever finishing read a book, where and how to pick up the next one could be interesting but also confusing. If you're looking to add some new titles to your reading list, here we got the most recommended titles from 2023.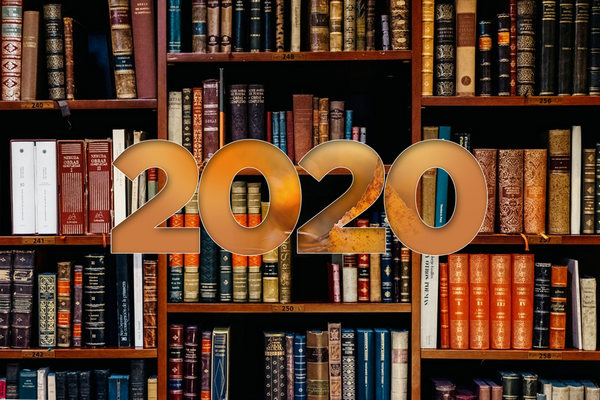 1 "Red, White & Royal Blue," by Casey McQuiston
This is the best romance book. A big-hearted romantic comedy in which First Son Alex falls in love with Prince Henry of Wales after an incident of international proportions forces them to pretend to be best friends. Whoever is interested in romance content, this one must be brought to read.
Available at all eBook sites
2 "Know My Name" by Chanel Miller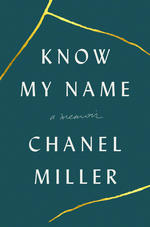 NONFICTION | The Stanford sexual assault case happened four years ago, it has attracted worldwide attention because of a victim statement by Emily Doe. Today, the girl has finally revealed her real name and is no longer a victim symbol. She is known as "the bravest girl in the world." From the decision to prosecute to the disclosure of her experience, every move has given countless victims encouragement and confidence. It also shows us that every victim of sexual assault will be in the hospital, in what happened at home, at work, and even in court.
Available at all eBook sites
3 "Girl, Woman, Other" by Bernardine Evaristo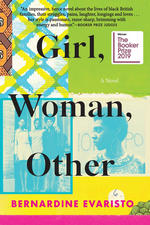 FICTION | Twelve women from different ages have experienced all kinds of pains, but gender, racial issues, and relationships have linked them together, and the growth and struggle history of each character is attractive. The poem-like smooth style of the novel's prose effectively controls the narrative sound and emotional release of the characters. The seemingly rich character background and story have not brought true vitality, the whole novel is more like a prescription carefully formulated to praise equal rights, with less naturalness.
Available at all eBook sites
4 "In the Dream House," by Carmen Maria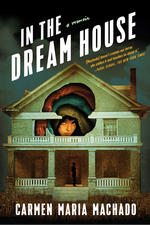 In the Dream House is Carmen Maria Machado's engrossing and wildly innovative account of a relationship gone bad, and a bold dissection of the mechanisms and cultural representations of psychological abuse. Tracing the full arc of a harrowing relationship with a charismatic but volatile woman, Machado struggles to make sense of how what happened to her shaped the person she was becoming.
Available at all eBook sites
5 "On Earth We're Briefly Gorgeous" by Ocean Vuong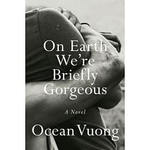 On Earth We're Briefly Gorgeous is a letter from a son to a mother who cannot read. Written when the speaker, Little Dog, is in his late twenties, the letter unearths a family's history that began before he was born — a history whose epicenter is rooted in Vietnam — and serves as a doorway into parts of his life his mother has never known, all of it leading to an unforgettable revelation. At once a witness to the fraught yet undeniable love between a single mother and her son, it is also a brutally honest exploration of race, class, and masculinity. Asking questions central to our American moment, immersed as we are in addiction, violence, and trauma, but undergirded by compassion and tenderness, On Earth We're Briefly Gorgeous is as much about the power of telling one's own story as it is about the obliterating silence of not being heard.
Available at all eBook sites
Any eBook Converter
You must be excited to start reading these books and remember, digital books are more convenient than paper books nowadays. Do not forget to check out the Best eBook reading apps if you are looking to purchase them. Furthermore, also remember that here we have an amazing tool, Any eBook Converter to help you convert the eBook formats to common formats like PDF or .txt for the reading convenience. Read the article How to Convert eBook Formats to PDF for more details.
Support up to 24 input formats including EPUB, PRC, AZW3, etc;
Convert eBooks to EPUB, MOBI, AZW, PDF, TXT, PDF, and other formats;
Automatically Scan & Detect eReader;
Save / Edit metadata;
Support the latest version of Windows 10.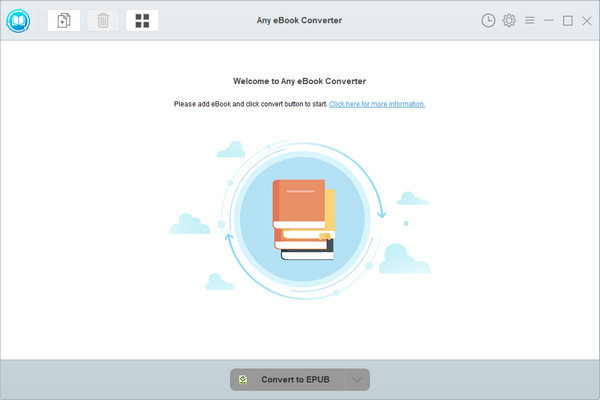 Note: The free trial version of Any eBook Converter converts one book at a time, remember to purchase the full version for unlimited conversion.